Electric cars are the future. Steadily increasing market shares of electric vehicles (EVs), an ever wider range of different models and, above all, the strategic orientation of most vehicle manufacturers toward electric driving clearly show that the good times of the internal combustion engine have long since come to an end.
But what about electric driving? Is it really for me yet? Electric Vehicles Decoded: The essential guide to sustainable mobility is looking at the automotive future from a wide variety of perspectives and providing an overview of the state of the art, its advantages and disadvantages, and when an electric car is already the right decision today.
My new book is available on Amazon as an e-book ($3.99) as well as paperback ($8.99).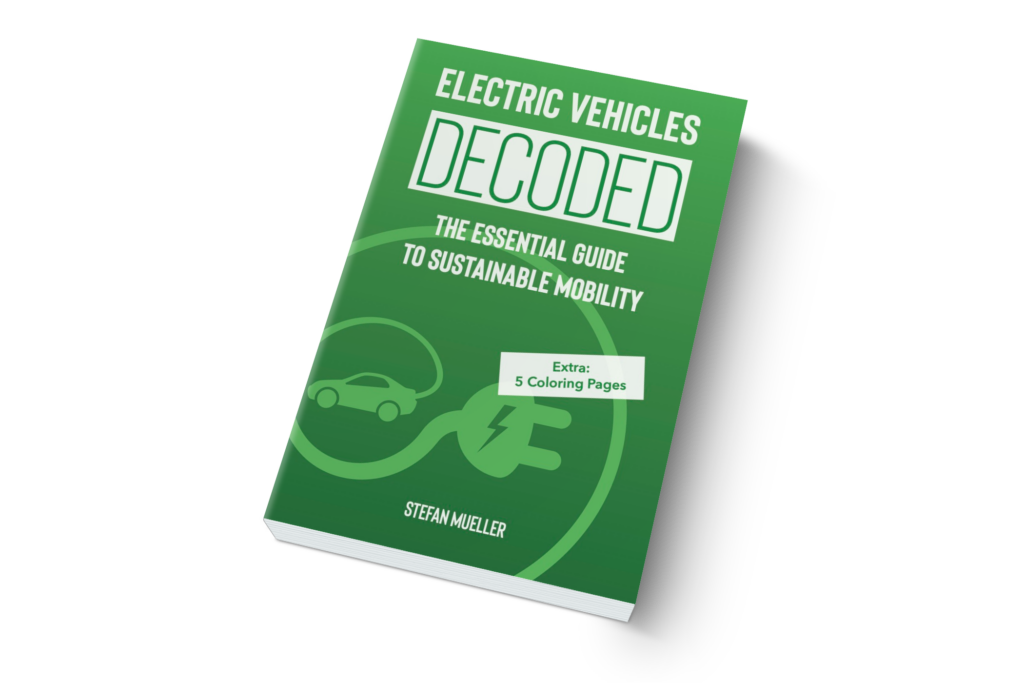 Content:
The history of electric driving
The technology of an electric car
Close-Up: Battery technology
Why electric driving is more sustainable
Why electric cars are cheaper in the long run
Private charging: charge your EV at home?
Public charging: re-charge away from home
EVs and the grid
The global view on EVs
What about Hydrogen? Wouldn't that be better?
Current models: Is the technology already there?
Review of several electric models
Battery Swap for EVs: Hot or not?
Outlook: How will the race towards electric driving proceed?
Conclusion: buy an EV or not?
Epilogue: Electric Driving is only the beginning
The guide by German automotive and mobility expert Stefan Mueller provides a 360° overview of the new drive technology that will achieve a dominant market position in the next few years. The current oil price development will accelerate this even further.
Get in now, sit back, and get involved in the new way of sustainable, quiet, and relaxed electric driving.